Tackle Tips for Salmon Fishing on the Cork Blackwater
Comfort to the angler is the first requirement for choosing which tackle to bring along to fish the Blackwater.
If the rod is too long or heavy for the person's size or ability then it can make the day unpleasant and learning difficult.
Glenda is always at hand to help with matching equipment to the person who is going to be using it, and she can offer many different kit combinations to try during your stay to ensure that everyone is comfortable. Glenda is an expert in balancing equipment to suit your personal requirements.
Blackwater Salmon Fishery also has an extensive range of tackle that can be purchased during your trip including fly lines, leaders, tippet materials, flies and you can even buy a presentation box of flies to take home with you from the Blackwater as a memento of your trip to the Blackwater valley.
Fly Fishing
A 12'-15' double handed rod is ideal for Spring and Autumn fishing when large flies and tube flies may be the order of the day.
Smaller double handed rods are generally used during the summer months.
A 9'-10' # 7/8 single handed rod can also be used and is ideal for low water summer conditions when smaller flies are being used.
There is also a lot of fun to be had with the Switch rod.
Floating lines with various tips work well for most of the year, however when the river is cold or the water is high then the Skagit line and sinking shooting heads work better.
Leaders
Leader length and breaking strain vary with the size of fly being used and whether you are using a sinking or floating line.
Generally, in the Spring, we use a leader that comes to a point of 15-18 lbs.
In the summer we can go down as low as 8lb tippet when we are using very small flies.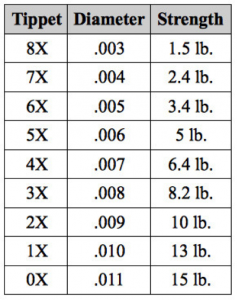 Fly patterns and sizes vary greatly depending on the water height, colour, temperature and what is the 'new must have fly'.
The most successful patterns over the years have been:
– all types of hairwing flies especially Ally's Cascade, Shadow Cascade Original Ally's Shrimp and Silver Grey remain popular.
– Irish Shrimp flies especially Bann Special, Foxford Shrimp, Apache and Silver Shrimp also have proved themselves over the decades.
– the old favourites such as Stoat's Tail, Silver Stoat, Munro Killer, Thunder and Lightning, Hairy Mary, Blue Charm and Garry Dog are always worth their place in your fly box.
The fly that is most likely to succeed is the fly that you have the most confidence in.
In recent years flies such as the Snaelda, Frank n Snaelda, Black and Red Francis, Bombers, Scandi-Style Tubes, Micro trebles, Intruders, Hitch flies and Surface Skaters have proven themselves to be very successful on the Blackwater.